Hey kawaii lovers,
I was really excited to make this post since I will show you all the things (stationary) that were on my wishlist that I actually ordered online. I was so happy to get them and even more happy to share them with you all. :D
These
kittens in a box
are really adorable. I just love them all. This was shipped by random so I couldn't get to choose but since they are all very cute I didn't really mind either. Basically, it is a kitty sticky notes in a cute little box. I just love the way it's written fragile on the box. I got the SIDO one.
This is a
vitamin ballpoint pen
. (not quite sure how to call it) I just love how it is so adorable with the different expressions of each one and colorful too. You can also collect them. I only have the pink one at the moment.
This is the
crown fountain pen
(I have no idea how you actually call it but I'll just go with that) It looks really fancy/elegant. I have seen a lot of stationary lovers have that pen and the crown is just so lovely. It could be a nice little decoration if you put these in a classy type pencil holder and just let it sit on the desk. I have got the white one.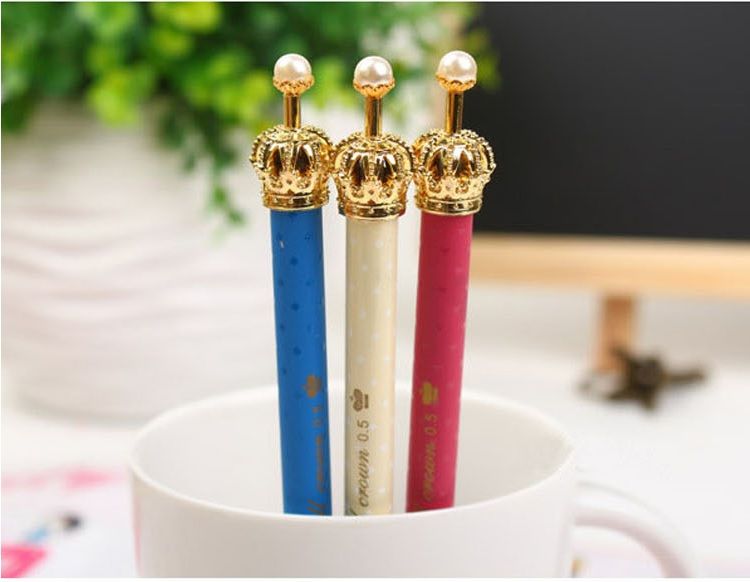 This is a fun
bowling pen
. It is the same thing as the vitamin ball pen. It also has many colors. I currently have a blue one and might get some more colors. It is fun to have different kinds of pen and collect them.
Macarons
are just too lovely. Not only they have a unique design for a sweet but also it seems to taste really good. I really love the colors. (I have actually never tasted them yet) People say that macarons are heaven and that there are no words to describe them. I am so going to try that one of these days. For now, I'll just be happy with the mini macaron box. I am doing a little collection of that and trying to get all the colors :D For now I only have a blue one and the pink is coming on it's way. They are so cute and colorful. It is perfect to store small things like jewelry.